A VR experience presented inside the Museum of Other Realities during Oregon Shakespeare Festival
alpha_rats - 2021-11-20
Anakwad is a VR experience commissionned by Oregon Shakespeare Festival as part of Quills fest, an event exploring the fusion of live theater and virtual reality, held inside the VR museum MOR. You can get a ticket for the festival online, and head to the MOR to play the experiences :)
The Team
Dov, the creative director behind Corpus Misty, was paired with the performance artist Ty Defoe to direct and the piece and brought me into the project as a developer and technical artist. I programmed and devloped the experience, some of it's animations and visual effects, and created 3D models as well as storyboards and visual concepts (more about this below!).
It took a little village to create the whole piece, including :
This was an intense run as the whole experience has been developed across three months of work from concept to completion 🏇
The festival program was curated and produced by Scarlett Kim and Ken Savage, thanks so much for having us! 💙 Thanks to Robin Stehem and the MOR team for developing the VR museum experience.
The experience
Anakwad means "cloud" in Anishinaabe language, the native american nation the director Ty Defoe is part of. The experience is based on an Anishinaabe tale surrounding a location in the great lakes region in the United States, about the story of a mommy bear (Muk'wa) and her two cubs fleeing fires in the woods. Sadly, on their way, the two cubs drown in the water, and get covered by sand and the dunes.
The story is retold though an indigenous and queer lens, revealing a story about colonisation and marginalisation of two-spirit identities. As the user matches a Thunderbird figure with it's pattern through gaze interaction, the lanscape shapeshifts around them and the story is told through voice over and animations, negating the linearity of time.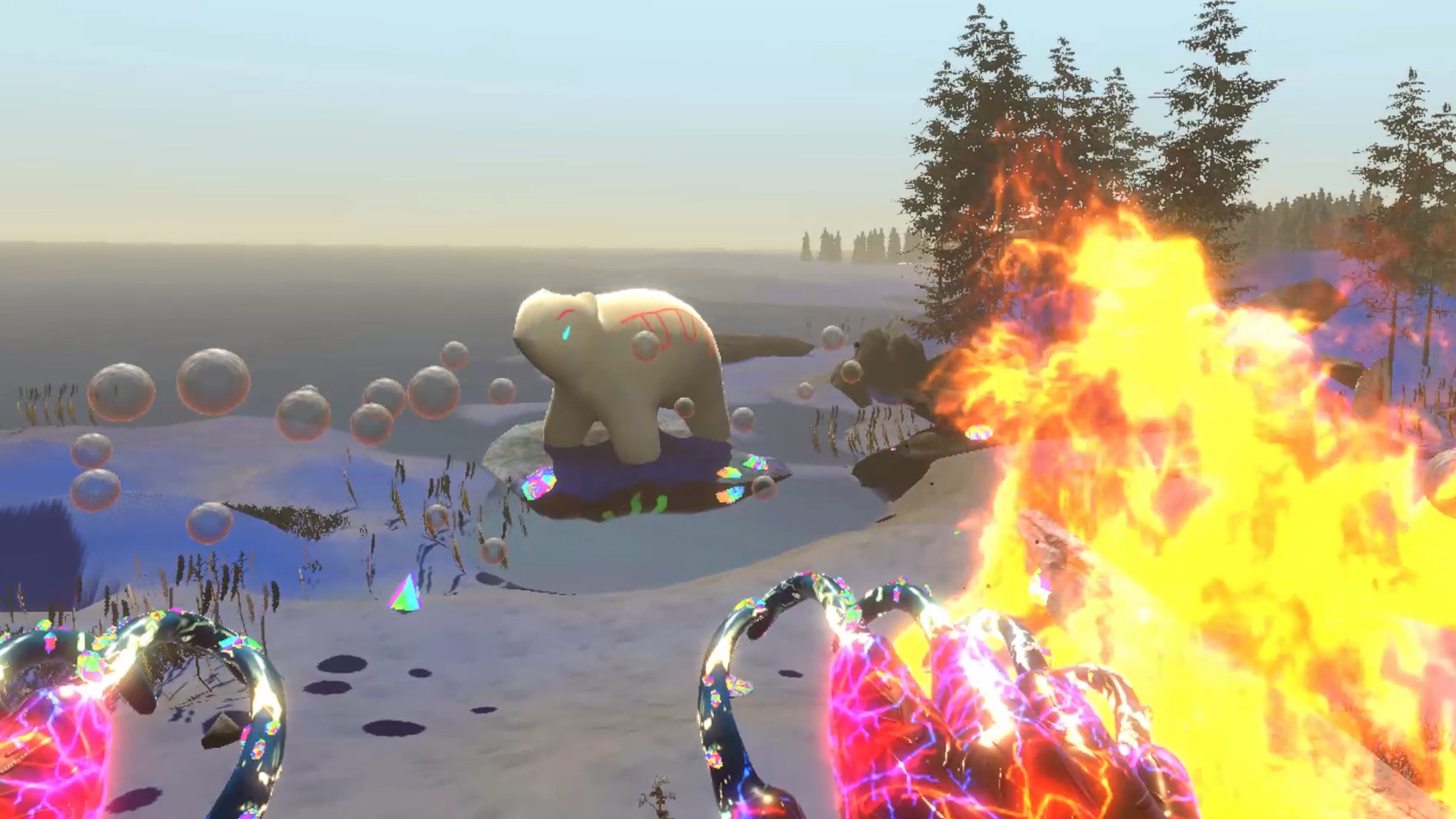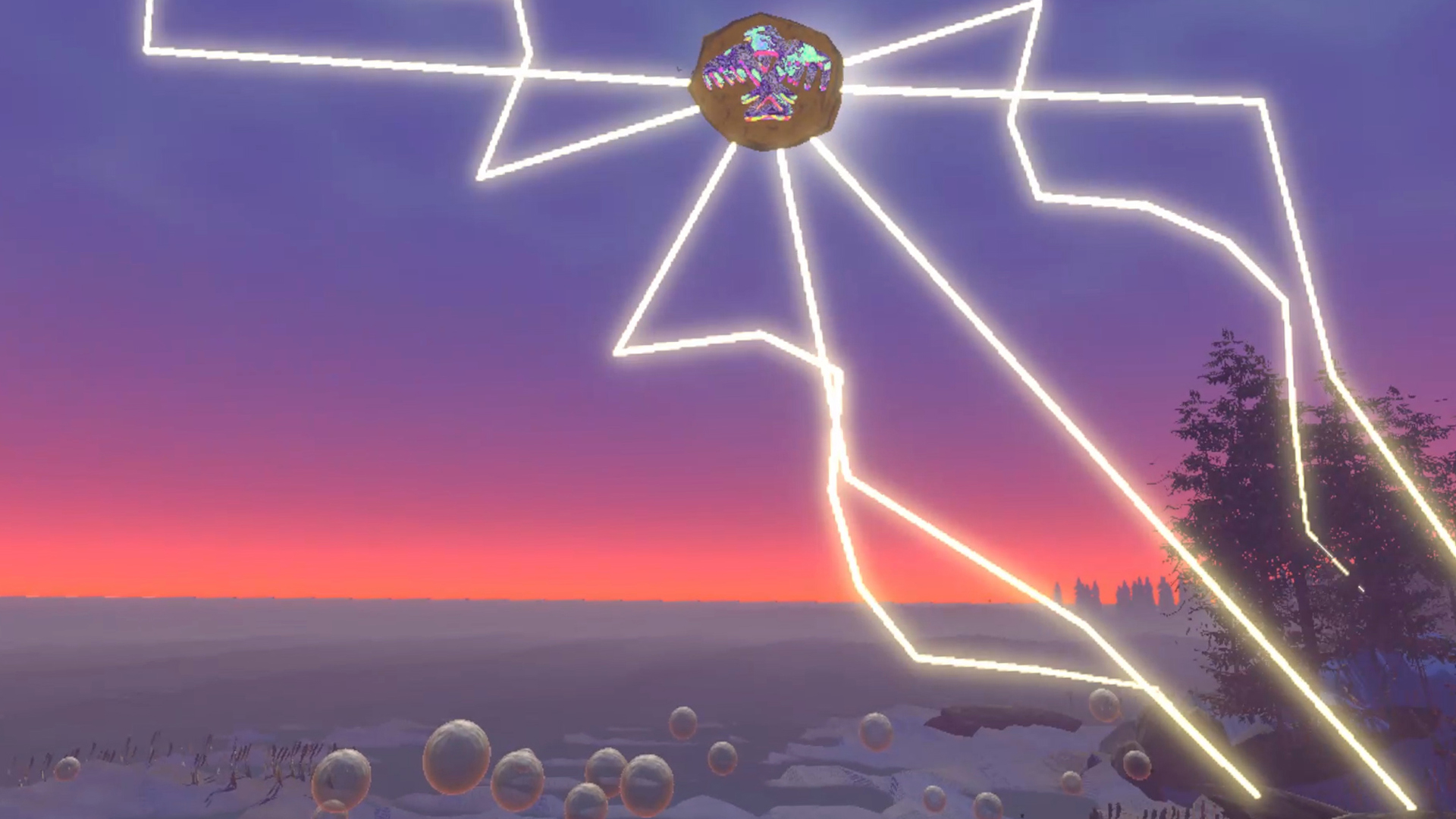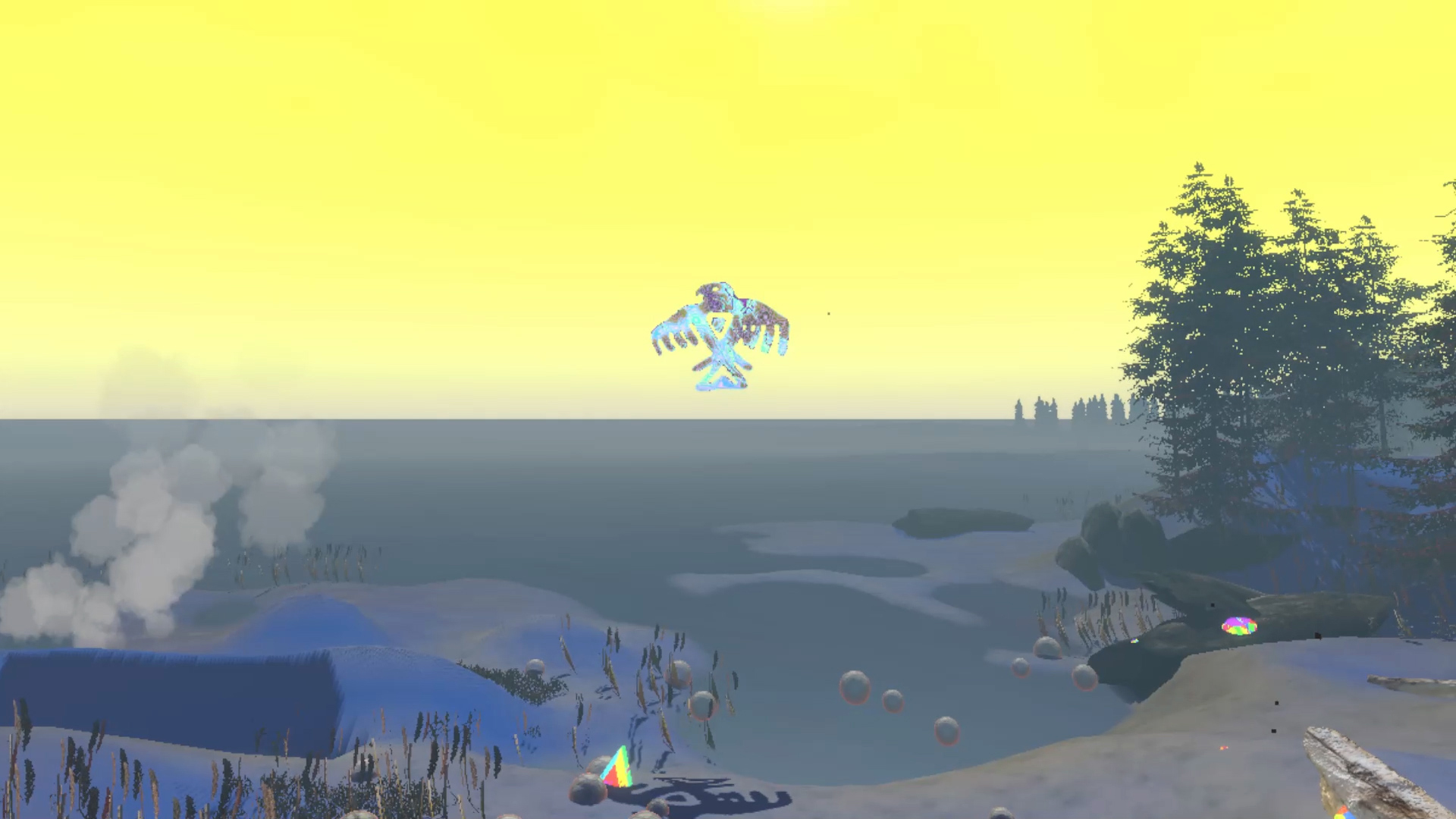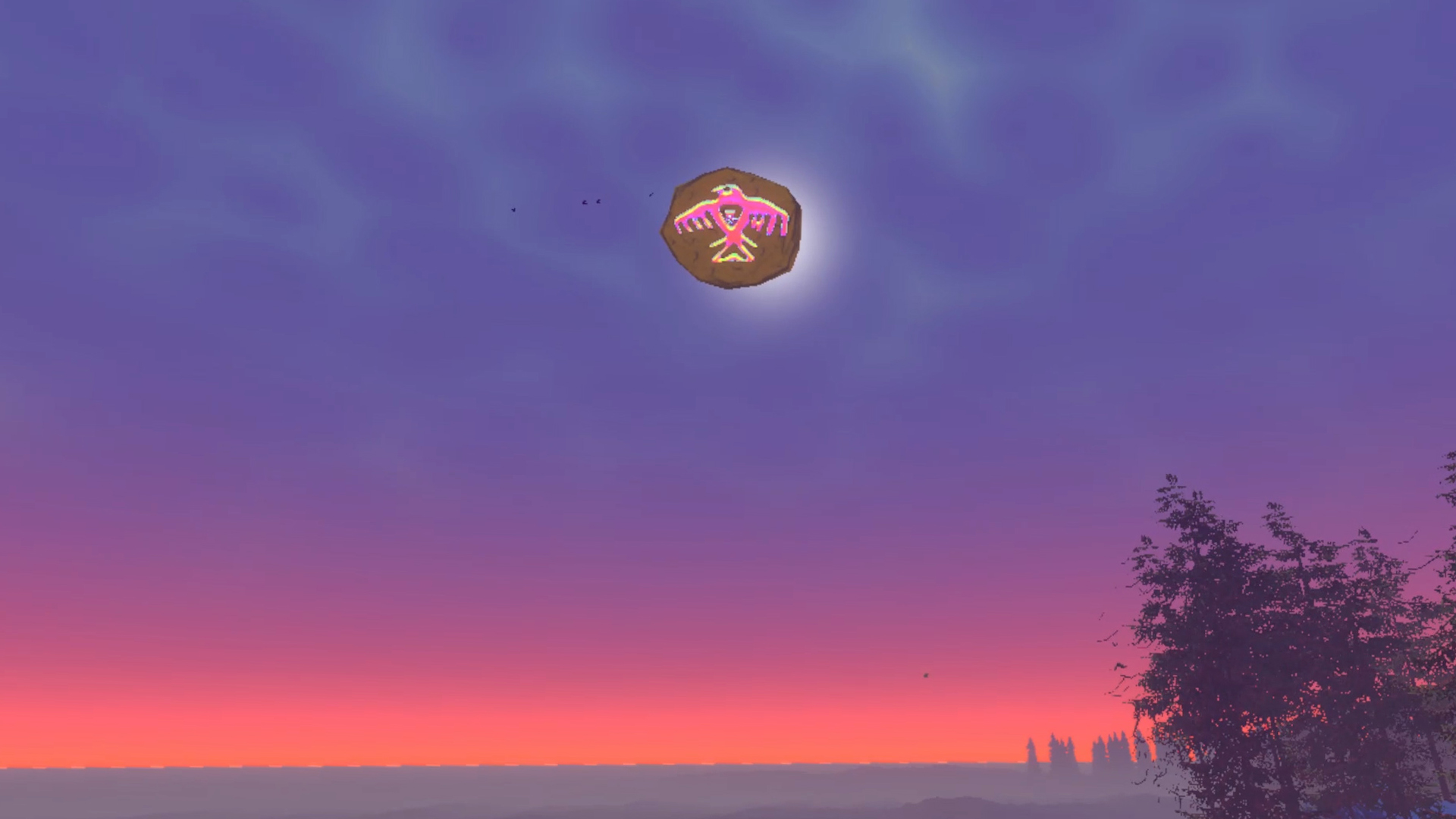 Behind the scenes
I'm sharing here a few images from the process and my work on the project!
References
The visual references used are mainly Anishinaabe iconography and features of the natural landscape of the area where the tale takes place.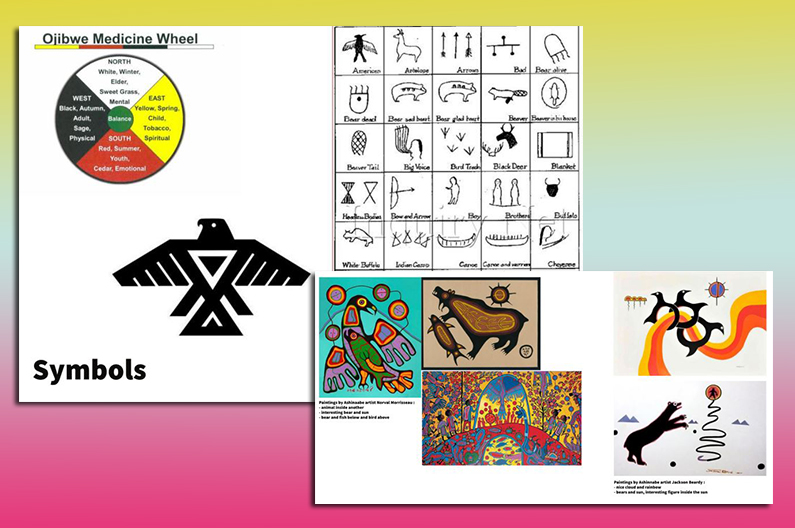 Storyboards and concepts
Although some elements of the experience ended up changing, and some elements have been added, we used this storyboard as a main reference when building up the different events and phases of the experiences and the overall mood and composition.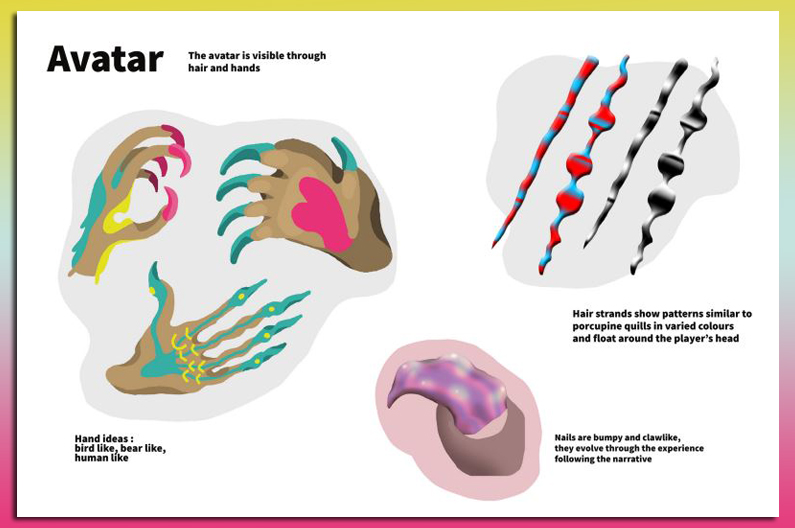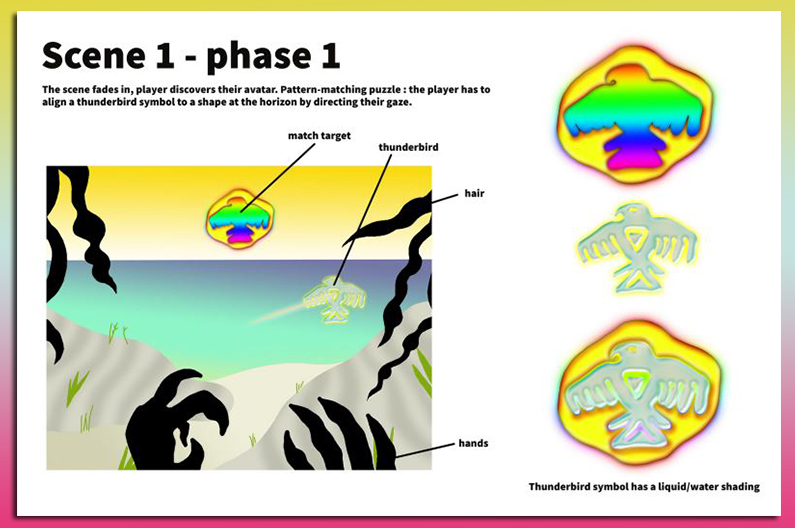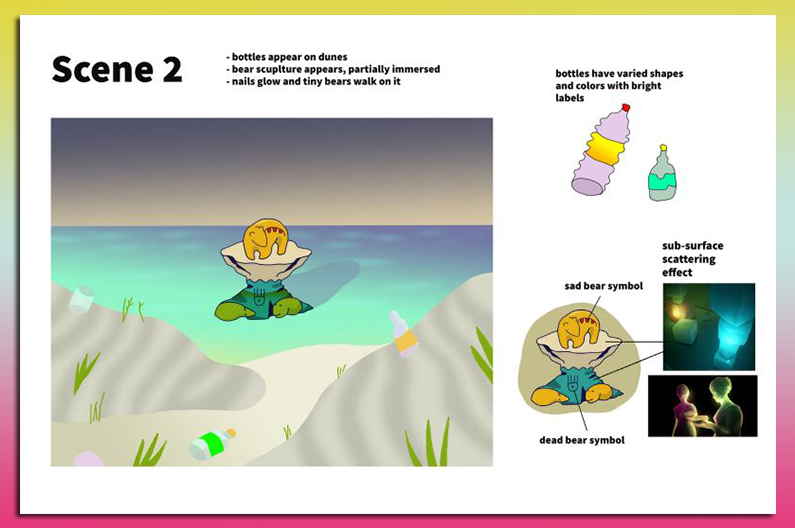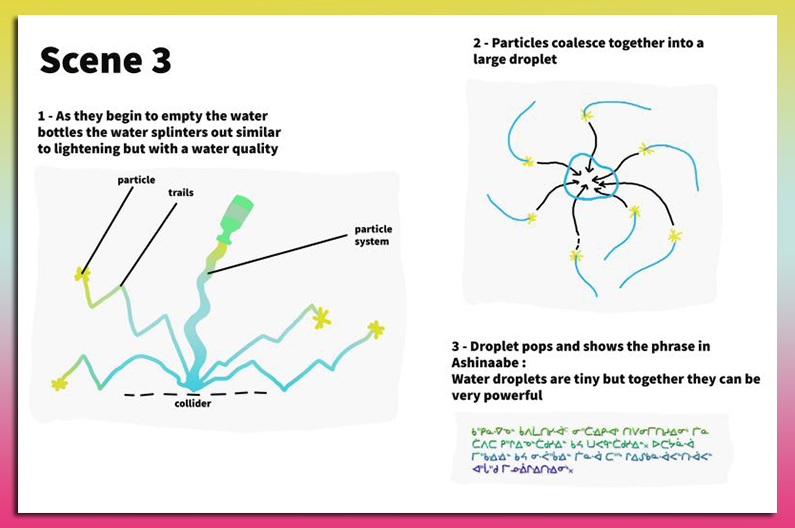 3D models