From 31 January to 4th February 2021, I was invited by Jackson KAKI to exhibit one of my VR experiences inside CONTACT Tokyo, a nightclub in Shibuya!
Exhibition line-up : Imaginary Line 2022
The group show featured a range of new media artists, a lot of them close the music scene.
The installation
The installation features a standalone Android VR headset as well as a set of posters and tarpaulin curtains mounted on a portable structure. As the venue is also a nightclub, it was requested that the installation could easily be moved around if needed during the event.
Exhibiting with a Quest headset was challenging on a few different aspects :
The headsets enter sleep mode when unused, which leads to a need to implement a form of auto-restart into the experience.
Users were often exiting the experience and opening the main menu by mistake, especially when using hand-tracking, as looking at your hands and pinching your fingers (an action many users will do when first experiencing hand-tracking) opens the Oculus menu.
Many visitors unfamiliar with VR systems did not realise it was possible to use the VR headset, so the instructions have to be extremely visible and clear.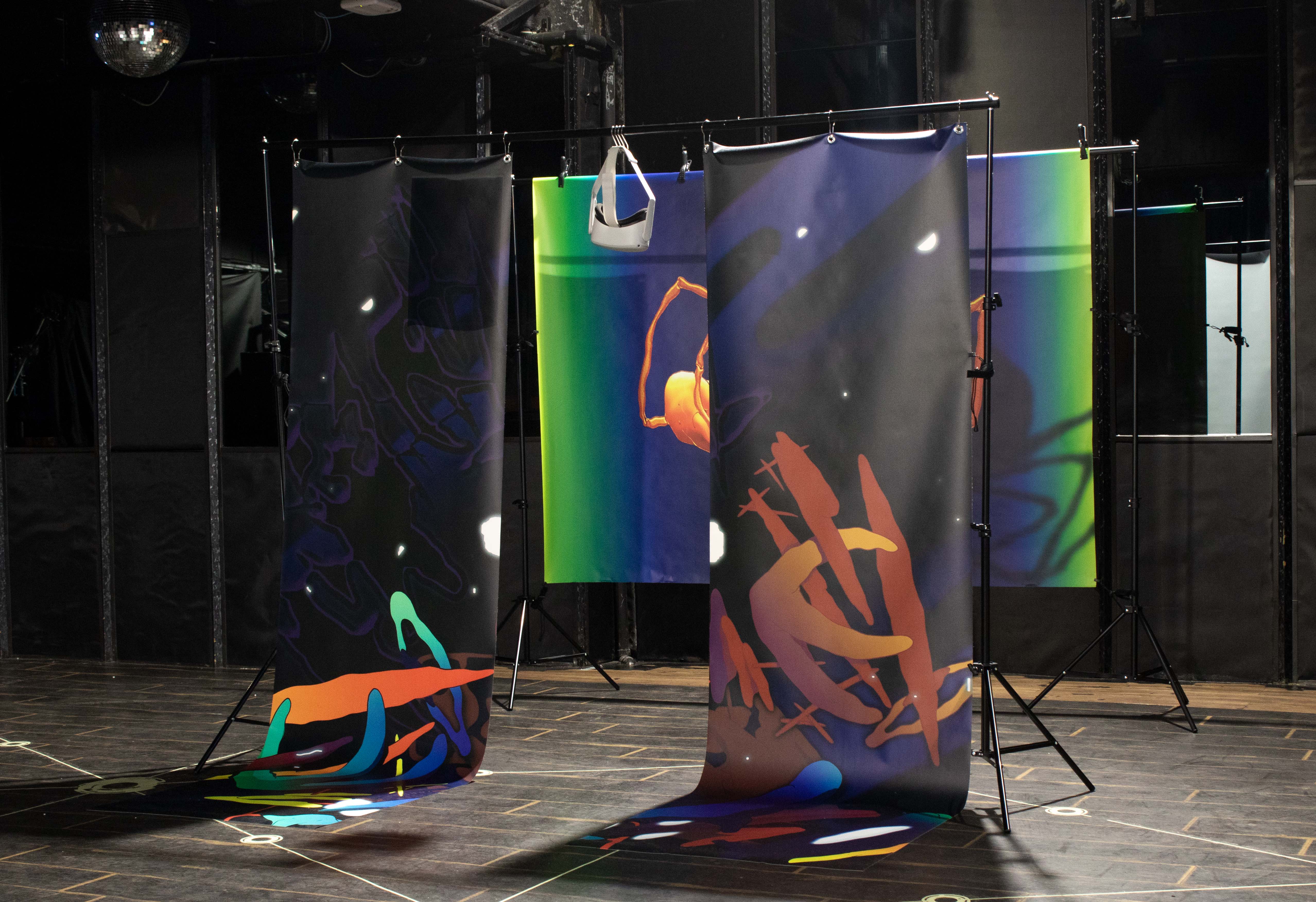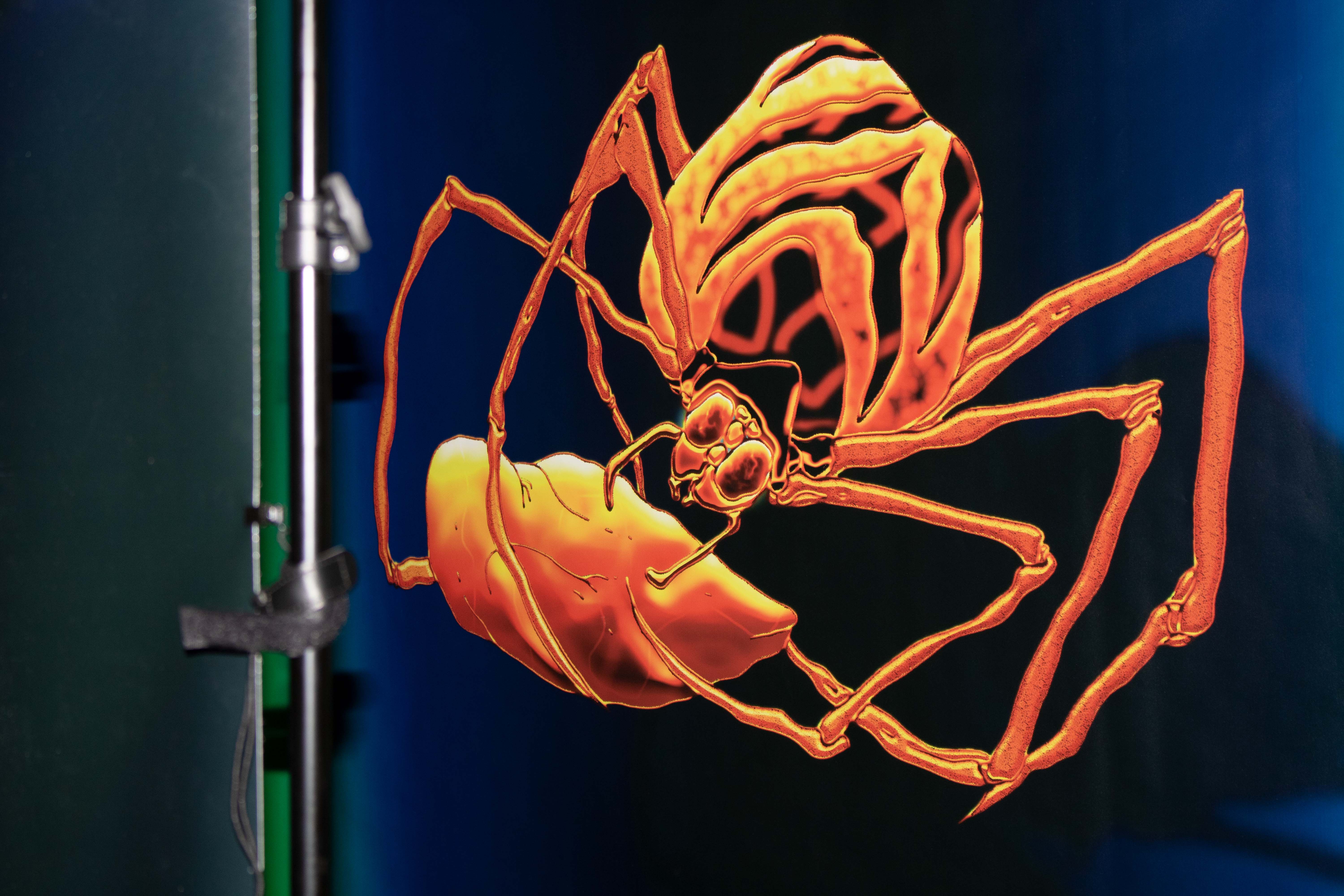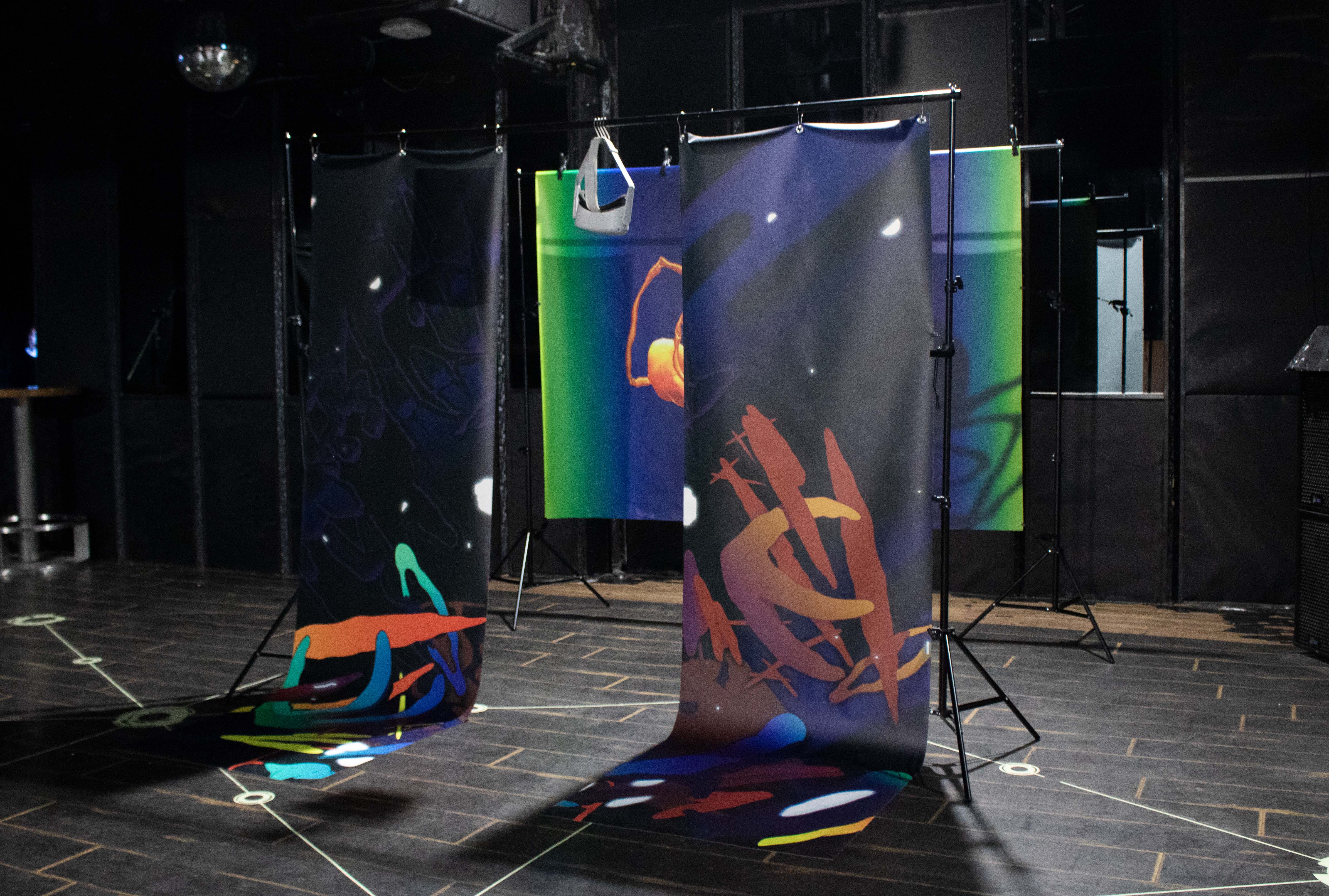 Celestial Reactors port to Meta Quest & hand-tracking
For the exhibition, the experience has been ported from Windows and SteamVR/HTC Vive to Android and the standalone VR system Meta Quest 2. The experience has been shortened, and a tutorial implemented to onboard users in the absence of someone to help visitors use the VR system. The efficacity of the tutorial is not very conclusive yet, and a few iterations were necessary before arriving at an acceptable onboarding/tutorial experience.
The game's interaction and locomotion system has been adapted to support built-in Meta Quest handtracking. In preceding versions of the game, hand-tracking was handled through Leap Motion sensors, with a fallback for VR controllers.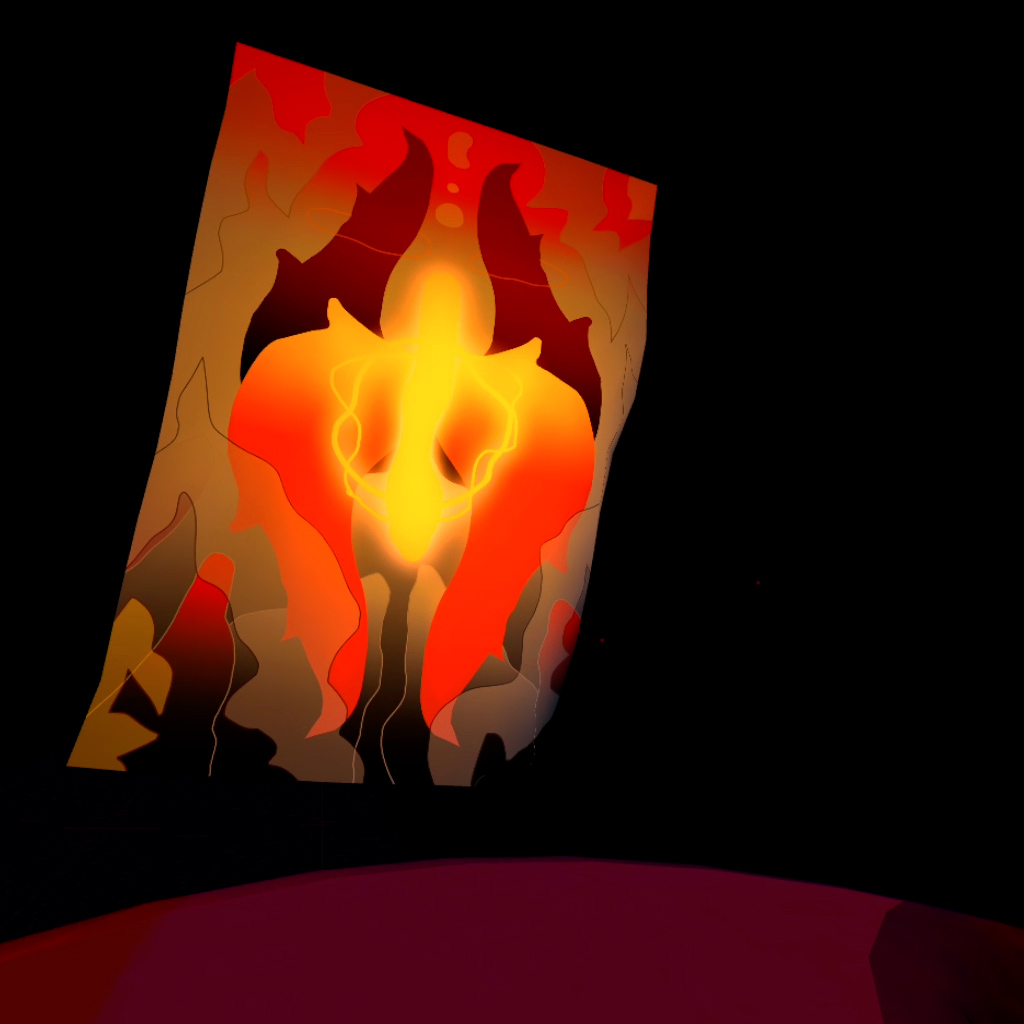 Links